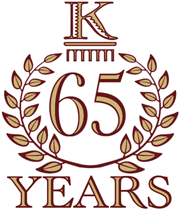 Over Sixty Five Years of Craftsmanship
Three Generations of Family Tradition Skill and Excellence
Nicola Khouri first started working in the stone industry overseas in 1945. Prior to immigrating to Canada, Nicola had established a large scale stone business that typically imported over one hundred blocks of Italian white marble yearly for processing and distribution.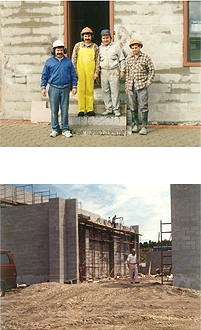 In 1985 Nicola and his sons George, Milad and Issa came to Canada and settled in Sudbury Ontario bringing with them over twenty years experience in kitchen counter manufacturing and custom stonework to open the city's first large scale stone manufacturing facility.
Eager to establish his family in their new Canadian home, Nicola went straight to work designing and building the stone processing shop on Lapointe Street.
The shop was literally built from the ground up with Nicola and his sons laboring to complete the concrete block building during the day, then after a quick trip home to eat and shower, the family would race to classes to study English as a second language in the evenings.
Within eight months the first Khouri Granite shop was completed in Sudbury and open for business in November 1988.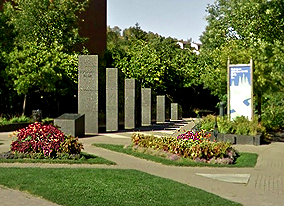 Khouri Granite quickly became a leading supplier and manufacturer in Northern Ontario for granite, marble and quartzite for residential and commercial building projects.
Through the nineties, high profile local custom stonework projects were completed for the Ministry of Development and Mines building, the downtown Federal Post Office building and The Taxation Data Center as well as the Ray Hnatysyn Monument at the Sudbury Ukrainian Seniors Centre.
In 2005, Khouri Granite expanded to a second showroom exclusively for monuments on the Kingsway.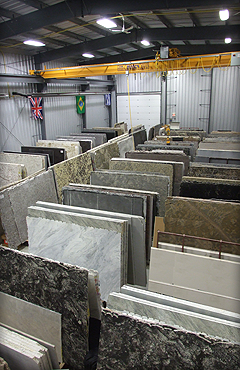 With the volume of custom countertop manufacturing steadily increasing, in 2010 Khouri Granite opened Northern Ontario's largest and first state of the art indoor slab showroom.
The showroom boasts the most extensive stock of granite, marble and quartzite stone slabs in the region, giving customers the widest selection possible of the highest quality stone available from the world's finest quarries.
Khouri Granite has grown to become Northern Ontario's premiere importer, wholesaler and manufacturer of the world's finest natural stone products.
Today George, Milad and Issa each have a son in the business and the company employees over a dozen people.
The Khouri family takes pride in the work they do, whether helping clients to create an exciting new look for their home or business, or creating a beautiful monument for a cherished loved one.
An active member of the community, Khouri Granite has sponsored various sporting teams over the years and actively supports charities such as the Sudbury Christmas Telethon, the Canadian Cancer Society and the Canadian Breast Cancer Foundation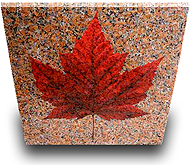 With over sixty five years of experience and craftsmanship, our goal will always be to provide the highest quality stone products and service to ensure complete satisfaction of our customers.
With thousands of countertops installed in Sudbury, hundreds more shipped as far west as Burnaby, as far east as Halifax, and as far north as Yellowknife, Khouri Granite has become a truly and proudly Canadian company.