Beautiful Custom Designed Stone Monuments
Caring Professional Assistance at a Most Difficult Time
Khouri Granite is honored to provide stone monuments custom designed to your specifications dedicated to the cherished memory of your departed loved one.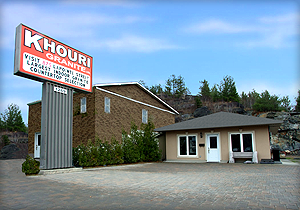 Our caring and helpful staff will offer professional assistance and support in the selection of monuments and accessories at what can be a most difficult time. Please feel free to discuss your needs and requirements with us.
Monuments are custom manufactured, cut, polished and engraved in our Lapointe street shop in Sudbury, but we also can provide custom monument services and deliver throughout Ontario.
They are available in a variety of stone types and over 10,000 design options. Custom monument stone design and fabrication is available in any shape or style.
Digital image and text engraving are available while you wait. For existing monuments, we can engrave on site.
Our monument showroom is conveniently located at 1269 The Kingsway, Sudbury Ontario P3B2E9.
Kingsway showroom open Monday to Friday from 10 am until 4 pm. Please call (705) 524-9127.
Our main office located at 875 Lapointe Street can also assist you with any memorial needs.
It is open Monday to Friday 9 am to 5 pm and Saturday 10 am until 2 pm. Please call (705) 560-9555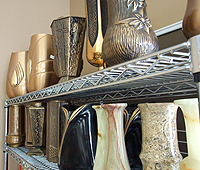 We also carry a large selection of monument accessories such as:
Monument Accessories
- Vases, Candle Holders, Flowerbeds, Sculptures, Granite Urns.
Plaques
- Commemorative Bronze or Granite Plaques.
Pet Memorials
- Affordable memorials for your faithful and cherished companions.